If you're dreaming of the Grand Canyon or somewhere just as remarkable … and you have a fourth grader … this is your year! Get your kid a 4th grade National Park Pass!
With the Every Kid Outdoors, formally called the Every Kid In a Park program, 4th graders and their families get FREE Admission to National Parks across the United States.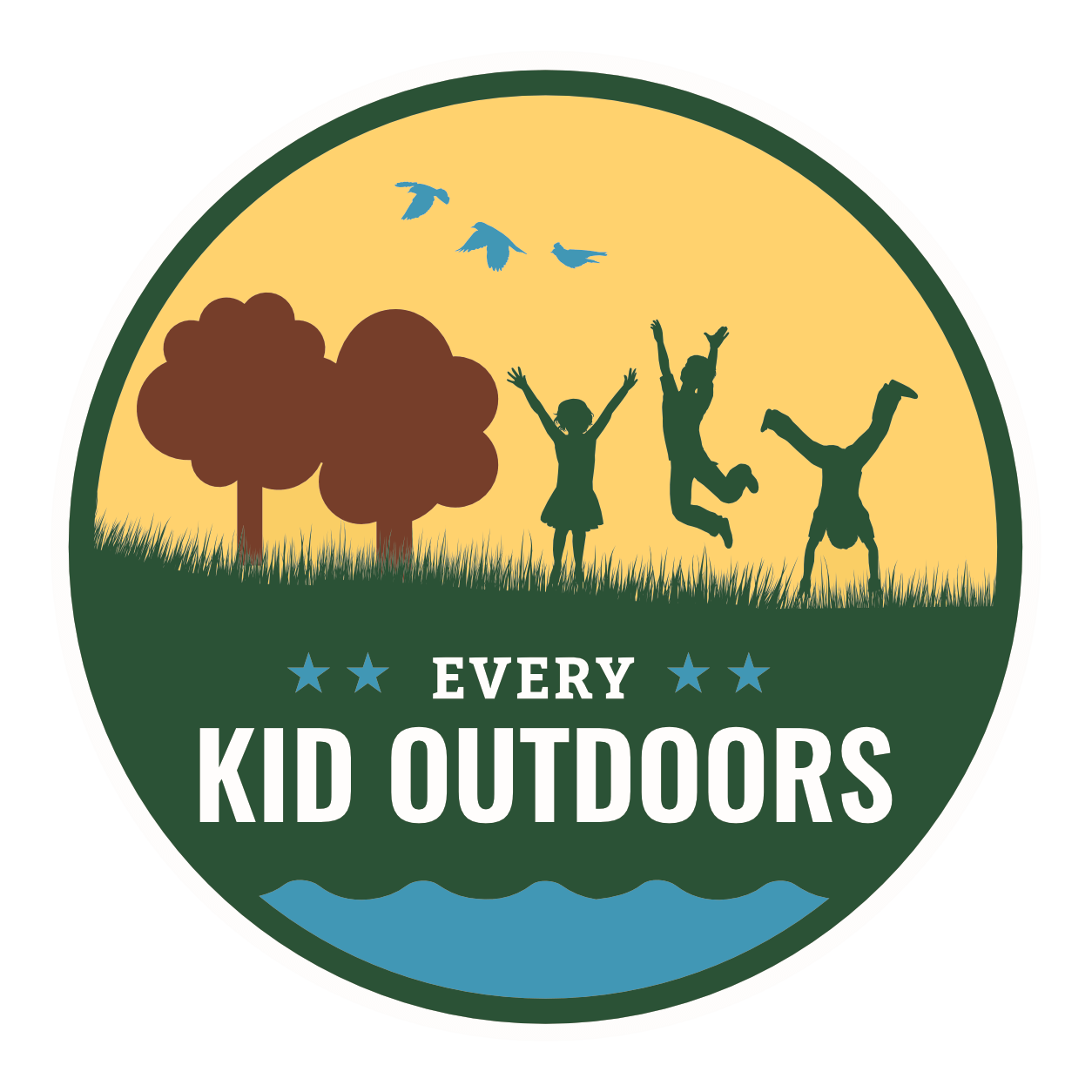 With 58 parks (84 MILLION acres!) across the United States and beyond, there's always somewhere spectacular to visit. Whether you want mountains or forests, warm climate or cold, you can most definitely "find your park!" National Parks are filled with our natural beauty, our nation's culture and heritage and of course many National Parks highlight of our most important national history.
What is the 4th grade National Park Pass?
President Obama established "Every Kid In a Park" in 2015 to allow fourth graders and their families to experience our treasures and visit our National Parks for free. This program has been renewed every year since.
While now called the "Every Kid Outdoors" program it still is basically a 4th grade National Park Pass.
Why is Every Kid Outdoors just for fourth graders?
From the National Park Service, "Research shows that children ages 9 to 11 are at a unique developmental stage in their learning where they begin to understand how the world around them works in more concrete ways. At this stage, they are receptive to new ideas and most likely to hold positive attitudes towards nature and the environment."
At Jersey Family Fun we always encourage family travel and our experience with National Parks has been rewarding. My family completed the Junior Ranger badges at Fredericksburg Battlefield in Virginia (read about it here) and the National Mall in Washington DC, and Melanie experienced a unique day with no falls at the Paterson Great Falls. Wherever your travels take you there's something remarkable to see at our National Parks!
In addition to Paterson Great Falls in New Jersey, you can find Morristown National Historic Park and Thomas Edison National Historical Park. There are areas protected by the NPS (trails, monuments, recreation areas) as well. You can see our list of National Parks near me in New Jersey, but why not take a family vacation to a far off spot? If you have a child in fourth grade your whole family can get free access to any National Park with a few clicks on the Every Kid Outdoors website. Print your 4th grade National Park Pass, keep it with you as you travel. It couldn't be easier!
How does the Every Kid Outdoors program (4th Grade National Park Pass) work?
Get and print fourth-grade passes to our national lands and waters.
Plan a trip with the members of your family.
Have a phenomenal time at our national parks, lands, and waters for a full year.
Show your pass to a ranger when you enter. If there is no ranger, leave it on the dashboard of your car.
When you visit a site that charges entrance fees:
Even though the 4th grade National Park Pass is primarily for the 4th grader in the family, the pass admits all children under 16 and up to three adults for free.
If your group visits a site that charges vehicle entrance fees – The pass admits all children under 16 and all adults in up to one passenger vehicle. Commercial vehicles can't use a pass to get in.
If you arrive at a site on bicycle— The pass admits all children under 16 and up to three adults on bicycles.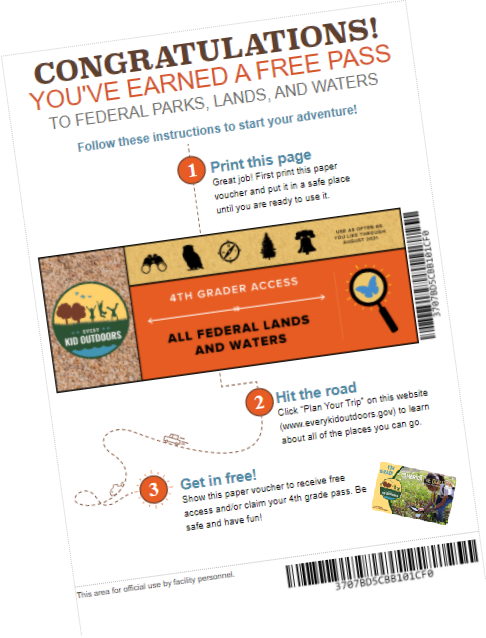 Every Kid Outdoors, National Park Service Program Details:
The current 4th grade National Park Pass is for the 2022 to 2023 school year. It expires on August 31, 2023. As of August 10, 2023 details were not yet released for the 2023-2024 school year.
This program only provides passes for fourth graders.
Students can't transfer the pass to anyone else.
You need to print your pass and bring it with you when you visit. Electronic copies aren't accepted.
Your pass has a unique code. That means you can't copy it and give it to friends.
No refunds are given for previously purchased passes, or if you forget your pass when you visit.
If you lose your pass, get a new one by visiting the website and signing up again.
Teachers CAN get passes for their students to plan a life-changing field trip for their fourth-grade students.
What's not included with the Every Kid Outdoors Pass?
The pass doesn't cover things like parking fees, camping, boats, and special tours. Also, some sites are managed by private operators. They may not honor the pass. Check with the site ahead of time to find out.
The pass doesn't cover fees for local, city, or state parks and recreation areas unless they say that they accept this pass.
You can stay as close as Paterson or travel as far as Guam to enjoy our National Parks. You have until August 31 to find your park – why not sit down with your children and plan a trip now?
Check out our experiences from these East Coast National Parks and Areas
Which National Park will you visit?